How to Prevent a Dental Emergency – Auburn, ME
Learning How to Better Protect Teeth and Gums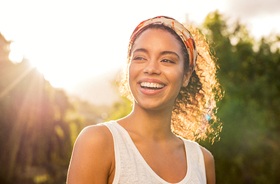 Preventing accidents before they occur is always a good idea, right? Yes, it is reassuring to know that the professionals at Willow Run Dental Association will be there to provide immediate assistance. But if you want to be proactive about keeping your teeth and gums in good shape, maybe you should consider how to prevent a dental emergency in Auburn, ME, from the start.
Maintain an Optimal Oral Hygiene Routine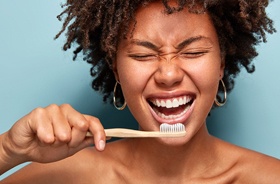 Making sure you see your dentist every six months for a regular dental checkup and cleaning is an important part of preventive care. However, so is maintaining a good oral hygiene routine at home. This includes brushing your teeth with a soft-bristled toothbrush twice a day. You will also want to use fluoride toothpaste to combat tooth decay and strengthen tooth enamel. But do not forget to floss at least once a day to remove hidden bacteria and food particles from in-between your teeth.
Before completing your regime, you will also want to rinse with an ADA-approved mouthwash, as this will flush out anything left behind that brushing and flossing missed. Keeping your mouth clean will serve to better protect it from damage and decay in the future.
Avoid Extremely Hard Foods and Objects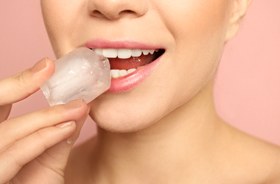 Ice, hard candies, pens, and pencils are all damaging to your teeth. You may not think so as you mindlessly chew away on the wooden part of your pencil, but over time, you will notice your teeth wearing down. These bad habits can cause thinning of the tooth enamel, making you more susceptible to tooth decay, teeth sensitivity, staining, discoloration, and even infection. Instead of grabbing for your favorite pen or that glass of ice, opt for sugar-free chewing gum. Not only will this increase your saliva production to remove harmful bacteria, but it will keep you from damaging your teeth.
Safeguard Your Mouth Playing Sports and at Bedtime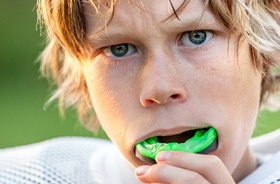 Outdoor activities and sports can be a lot of fun but not if you slip and fall, resulting in a knocked-out tooth or busted lip. Before stepping out onto the field or going for your next run, make sure you are protecting your teeth and gums by wearing a mouthguard. Custom-made mouth protection by your dentist's office guarantees a more comfortable fit than other one-size-fits-all mouthpieces.
But maybe it is not sports you need to worry about but instead, the grinding of your teeth at night. People who suffer from bruxism or teeth grinding can benefit from wearing a nightguard. This keeps teeth from coming into contact with each other as well as facial muscles from tensing up and causing pain.
Acknowledge Your Teeth Are Not Tools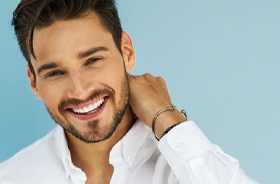 Teeth are not tools with which you open containers or packages. While you may be tempted to use them out of convenience, this simple, yet damaging act can cause excessive wear and tear to your teeth and potentially chip or crack a tooth in the process. It is best if you take the extra time to find scissors or another tool that can help to open whatever the item is that you need to retrieve.