Porcelain Veneers – Auburn, ME
Hide Your Teeth's Imperfections and Transform Your Smile
Although our main priority is helping you maintain a healthy mouth, we also understand that aesthetics are important. If your teeth have noticeable flaws, you can rely on your Willow Run cosmetic dentist in Auburn to recommend a treatment that has the ability to improve your smile's appearance. Porcelain veneers are one of the most effective procedures for correcting cosmetic imperfections.
What Are Porcelain Veneers?
As their name implies, porcelain veneers in Auburn are ultra-thin pieces of porcelain that a dentist permanently attaches to the fronts of the teeth. Their goal is to cover over a range of cosmetic issues, including:
Discoloration
Cracks and chips
Minor misalignment
Small gaps between the teeth
Teeth that are too small
Some patients choose to get just one veneer to hide a tooth that they find particularly unattractive. Others opt for a full set of veneers to create a dramatic smile transformation. Although veneers typically just go on the top teeth, they can be applied to the bottom teeth as well.
Because we use only high-quality materials to perform this procedure, you can expect your new smile to look completely natural. The porcelain even reflects light in a manner that is similar to natural tooth enamel. It is also resistant to stains, so with proper care, your veneers should maintain their original luster for many years. In fact, a set of veneers may last for well over a decade before they need to be replaced.
The Porcelain Veneer Process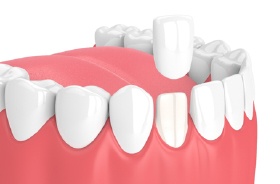 The process for placing veneers usually happens across two appointments. During your first appointment, we prepare the teeth by removing a sliver of enamel. This is to ensure that the veneers do not make your smile look bulky or awkward. Then, we take detailed impressions and images of your teeth. That data goes to a laboratory that will create your custom veneers.
Until your permanent veneers are ready, you'll wear temporary ones to protect your teeth. When you return to our office for your second appointment, we'll make any final adjustments to your veneers before we attach them to your teeth.
Candidates for Porcelain Veneers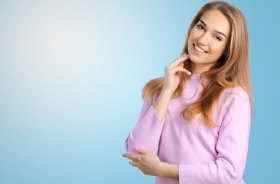 Before we start your treatment, we'll have a detailed discussion with you about your goals for your smile. We'll also examine your mouth to make sure that your teeth are healthy enough to support the veneers. Ideal candidates for the procedure:
Have an adequate amount of tooth enamel
Are free of gum disease and other serious oral health concerns
Do not smoke
Do not habitually grind or clench their teeth
Are free of any serious orthodontic problems
Understand that veneers are a long-term commitment
If it turns out that veneers are not the best option for you, we can discuss other procedures that may enable you to achieve the smile of your dreams.
Would you like to learn more about how porcelain veneers may be able to help you love what you see in the mirror? Contact Willow Run Dental Association to schedule your cosmetic consultation.