Porcelain Veneers – Auburn, ME
Hide Your Teeth's Imperfections and Transform Your Smile
Although our main priority is helping you maintain a healthy mouth, we also understand that aesthetics are important. If your teeth have noticeable flaws, you can rely on your Willow Run cosmetic dentist in Auburn to recommend a treatment that has the ability to improve your smile's appearance. Porcelain veneers are one of the most effective procedures for correcting cosmetic imperfections.
What Are Porcelain Veneers?
As their name implies, porcelain veneers in Auburn are ultra-thin pieces of porcelain that a dentist permanently attaches to the fronts of the teeth. Their goal is to cover over a range of cosmetic issues, including:
Discoloration
Cracks and chips
Minor misalignment
Small gaps between the teeth
Teeth that are too small
Some patients choose to get just one veneer to hide a tooth that they find particularly unattractive. Others opt for a full set of veneers to create a dramatic smile transformation. Although veneers typically just go on the top teeth, they can be applied to the bottom teeth as well.
Because we use only high-quality materials to perform this procedure, you can expect your new smile to look completely natural. The porcelain even reflects light in a manner that is similar to natural tooth enamel. It is also resistant to stains, so with proper care, your veneers should maintain their original luster for many years. In fact, a set of veneers may last for well over a decade before they need to be replaced.
The Porcelain Veneer Process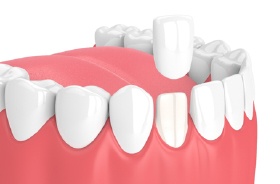 The process for placing veneers usually happens across two appointments. During your first appointment, we prepare the teeth by removing a sliver of enamel. This is to ensure that the veneers do not make your smile look bulky or awkward. Then, we take detailed impressions and images of your teeth. That data goes to a laboratory that will create your custom veneers.
Until your permanent veneers are ready, you'll wear temporary ones to protect your teeth. When you return to our office for your second appointment, we'll make any final adjustments to your veneers before we attach them to your teeth.
Candidates for Porcelain Veneers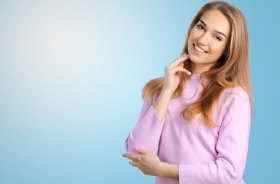 Before we start your treatment, we'll have a detailed discussion with you about your goals for your smile. We'll also examine your mouth to make sure that your teeth are healthy enough to support the veneers. Ideal candidates for the procedure:
Have an adequate amount of tooth enamel
Are free of gum disease and other serious oral health concerns
Do not smoke
Do not habitually grind or clench their teeth
Are free of any serious orthodontic problems
Understand that veneers are a long-term commitment
If it turns out that veneers are not the best option for you, we can discuss other procedures that may enable you to achieve the smile of your dreams.
Would you like to learn more about how porcelain veneers may be able to help you love what you see in the mirror? Contact Willow Run Dental Association to schedule your cosmetic consultation.
Understanding the Cost of Veneers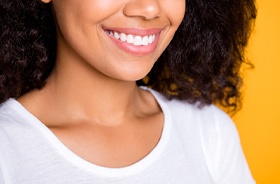 The cost of veneers in Auburn depends on how many of them you get and other factors. Their upfront price is generally higher than that of other cosmetic services. However, it is important to keep in mind that you are getting an excellent value for your money. Veneers are a transformative treatment with the potential to give you many years of confident, glowing smiles. Of course, they are not ideal for everyone. Our team will help you compare all of your options for improving the appearance of your teeth.
Cost vs. Cosmetic Dentistry: What Should I Choose?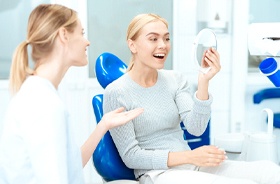 Veneers in Auburn are just one option for enhancing the appearance of teeth. When you visit us for your consultation, we will learn about your goals and then recommend an appropriate treatment. Here is a brief overview of some popular services, along with generalized information about their prices:
Braces are recommended for individuals whose dental misalignment is threatening their oral health. Treatment takes at least several months and can cost thousands of dollars. Braces do not improve the color, size, or shape of teeth.
Clear aligners. Similar to braces, clear aligners also straighten teeth. However, they do so in a way that is more aesthetically pleasing. Their price tends to be comparable to that of braces in many cases.
Teeth whitening. Because it typically costs just a few hundred dollars, teeth whitening is a great option for patients who want a quick and affordable way to get rid of dental stains. However, the results are temporary, and it does not alter the size, shape, or positioning of teeth.
Direct bonding. Also called dental bonding or cosmetic bonding, this treatment uses tooth-colored resin to hide flaws in teeth. It is fast, relatively low-priced, and produces results that look similar to veneers initially. However, bonding usually needs to be replaced every 3 – 5 years or so.
Veneers are sometimes regarded as an "all-in-one" cosmetic treatment because they can enhance the size, shape, and color of teeth. In some cases, they can even hide minor misalignment. Although they cost more than other services, they are a smart investment for image-conscious individuals who want a beautiful smile that stands the test of time.
How to Make Veneers Affordable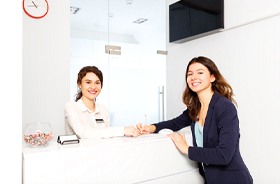 Because veneers are considered to be a purely elective treatment, dental insurance is highly unlikely to cover them. However, as your cosmetic dentist in Auburn, we want you to be able to afford your new look. To that end, we offer a few useful provisions:
Essential Dental Plan. This discount plan provides reduced fees on virtually all the services available in our practice.
We are partnered with CareCredit, a third-party lender that offers low-interest and no-interest payment plans. The application process is fast, and you may be able to choose from a variety of installment options.
Are you ready to learn more about veneers and their cost? Our team will be happy to provide you with a personalized cosmetic consultation. Contact us today to get your appointment on the books. We look forward to serving you!
Veneer FAQs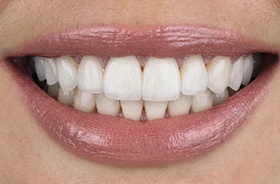 The experts at Willow Run Dental Association are ready to help you achieve your smile goals. Before you schedule your consultation for veneers in Auburn, however, you may want to learn more about the road ahead. To help you out, we have compiled the following list of frequently asked questions, along with their answers. Feel free to get in touch with us if you would like further explanation on anything you discover here.
Are Veneers Permanent?
A set of veneers has the potential to last for 15 years or longer before replacement becomes necessary. However, even though they have a limited lifespan, veneers are considered to be a permanent treatment. While preparing your teeth for veneers, your cosmetic dentist in Auburn must remove some enamel. The enamel will not grow back on its own, meaning that your teeth may become extra-sensitive. Your teeth will always need veneers or another type of restoration to protect them.
Do not let the permanent nature of veneers prevent you from getting them. The vast majority of patients who receive them are happy with their decision.
Will I Still Be Able to Drink Coffee with Veneers?
Most veneers are made out of porcelain, a nonporous material that does not absorb pigments. It is highly resistant to stains. Therefore, you should be able to enjoy coffee without worrying that it will darken your veneers.
However, keep in mind that veneers are not completely impervious to stains. The bonding agent that keeps them in place may become discolored, and the veneers themselves can get stained if they incur scratches that start to collect pigments. You can minimize the staining potential of coffee by drinking it only in moderation and using a straw to consume it.
Can You Whiten Veneers?
Veneers do not respond to regular whitening products, such as toothpastes, whitening strips, and even in-office whitening procedures. If you would like to whiten your teeth, you should do so before receiving veneers, so your veneers can be shade-matched to your recently brightened smile.
If you are concerned about stains on your veneers, talk to your dentist. It might be possible to replace them or polish them to improve their appearance.
Is There Anyone Who Should Not Get Veneers?
Many individuals are excellent candidates for veneers. However, there are some groups of people who should not get them, including:
Anyone with active gum disease
Anyone with decay on a tooth that they wish to get a veneer on
Individuals who grind their teeth
Fortunately, gum disease and teeth grinding are both fairly simple to manage in most cases, meaning that you may be able to get veneers in the future. If you have decay, whether or not you can get veneers depends on the extent of the damage to your teeth and how your dentist decides to address it.