Invisalign® – Auburn, ME
Discreet and Convenient Orthodontic Treatment
Misaligned teeth pose a threat to your oral health. Not only can they trap food and be a major factor in decay, but they can also interfere with your bite and contribute to TMJ disorder. Plus, crooked teeth are not as attractive as straight ones. Orthodontic care can address all of these issues. At Willow Run Dental Association, we are proud to offer Invisalign® in Auburn. If you are interested in finding out whether this convenient, discreet, and effective treatment is right for you, contact us to schedule your consultation. In the meantime, you can discover more about Invisalign® by reading the information below.
Why Choose Willow Run Dental Association for Invisalign®?
Experienced Dental Team
Discreet Orthodontic Treatment
Flexible Payment Options
How Invisalign® Works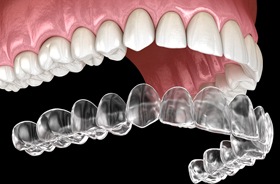 Traditional metal braces work by applying gentle, sustained pressure to the teeth. As the braces get tightened little by little over time, the teeth gradually move into their ideal positions. Invisalign® also applies pressure to the teeth. However, instead of using metal brackets and wires, it uses a series of custom-made, clear aligners. You simply wear each aligner for 20 – 22 hours each day for two weeks before you move onto the next. Once you have worn all the aligners, your teeth should be exactly where they ought to be.
You can get started with Invisalign® by visiting us for a free consultation, wherein we will evaluate your candidacy for Invisalign®, answer all of your questions, and discuss the future course of your treatment. If you decide to move forward, we will take detailed images and impressions of your teeth, which will serve as the basis for designing your custom aligners. Once you begin wearing the aligners, you will need to visit us periodically for brief checkup visits.
Indications for Invisalign®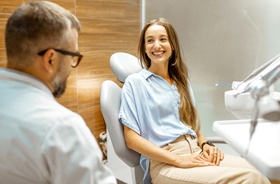 Invisalign® is able to address most mild to moderate orthodontic problems, including malocclusion (bad bite), gapped teeth, rotated teeth, and more. Here is an overview of how it can correct some common issues:
Crowded Teeth
Crowded, overlapping teeth can trap food between them, increasing your risk of decay and gum disease. Invisalign®, often with the help of extractions, can usually shift the teeth so each one has the space it needs to thrive.
Gaps Between Teeth
Extra space between the teeth may leave your gums vulnerable to harm. Plus, many people dislike the look of gapped teeth. Invisalign® may be able to close or reduce those gaps to give you a healthier, more attractive smile.
Bite Alignment
Overbite, underbite, crossbite, and open bite can interfere with your facial aesthetics and dental function. Invisalign, often with the assistance of accessories, can correct many cases of such bite problems.
The Benefits of Invisalign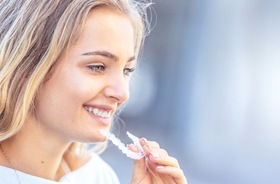 Some of the top benefits of Invisalign® include:
Convenience. Since the aligners are removable, you will not have any dietary restrictions during your treatment. You will also be able to brush and floss your teeth according to your normal routine.
Discretion. The Invisalign® aligners are subtle enough that onlookers are unlikely to notice them at a glance. They will make it easy for you to maintain a professional image.
Comfort. Invisalign® has no metal brackets and wires that might irritate the soft tissues in your mouth.
Fast treatment time. Your exact treatment time will depend on several factors, but on average, Invisalign® takes only about 12 months to accomplish its task.
Understanding the Cost of Invisalign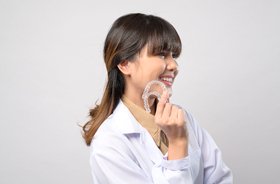 When you visit your Invisalign dentist in Auburn for a complimentary consultation, we will be able to provide you with a price estimate for your treatment. Most patients spend at least a few thousand dollars for orthodontic care. Your total cost will be based on how many aligners you require and other factors. Our team can help you explore your options for making Invisalign® as affordable as possible, such as insurance and financing.
Factors that Affect the Cost of Invisalign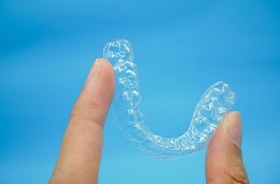 The cost of Invisalign in Auburn depends on several factors, including:
The number of aligners needed. This is influenced primarily by the extent of your dental misalignment. Whether you are straightening one dental arch or both also has an impact on the number of aligners you will need. Replacement aligners for ones that incur damage or get lost incur their own fees.
Whether any accessories are needed. Some patients require buttons for their aligners or other attachments to enjoy successful treatment.
Compliance with treatment guidelines. Not wearing the aligners as much as recommended or making other missteps could extend your treatment timeline and add to overall costs.
Invisalign vs. Mail-Order Clear Aligners: Understanding Cost vs. Value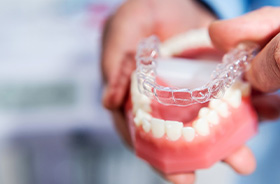 In recent years, mail-order clear aligners have seen a boom in popularity. Their appeal is understandable. After all, they cost much less than Invisalign, and they do not require you to make trips to a local dental office.
However, it is important that you consider what you are getting for your money. With Invisalign, you enjoy the personalized support of a highly trained team of dental professionals. Mail-order aligners are less personal, and you may not be able to get prompt help if you encounter a problem with your treatment. Additionally, mail-order companies might ask you to take your own dental impressions. Even a small mistake while doing so could lead to unsatisfactory treatment results.
Other potential differences between Invisalign and mail-order aligners include the materials used, the predictability of treatment, and more. Because of the many advantages offered by Invisalign, it is generally a wiser choice than mail-order options.
Does Dental Insurance Cover Invisalign?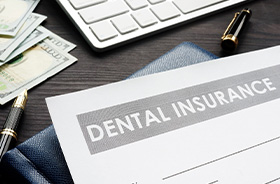 Insurance coverage for orthodontia is included in some premium plans. In most cases, these policies have a lifetime maximum for orthodontic care, and Invisalign is usually included. If your policy has such a provision, we will be happy to help you navigate your benefits and file your claims. If your plan does not apply to Invisalign, you might consider alternative methods for paying for your treatment, such as your flexible spending account or healthcare savings account.
Options for Making Invisalign Affordable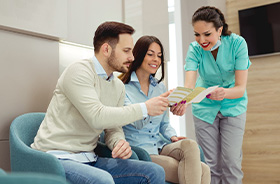 We would like to help you afford Invisalign in Auburn. To that end, we offer a few useful provisions:
FREE initial consultation. Learn more about Invisalign for absolutely nothing out of pocket.
CareCredit is a third-party lender that offers low-interest financing for medical and dental care. The application process is quick, and most patients qualify for credit.
Essential Dental Plan. This discount plan provides reduced fees on most of the services we offer.
Would you like to learn more about Invisalign and its cost? Contact us today to schedule your consultation. We look forward to serving you!
Invisalign FAQs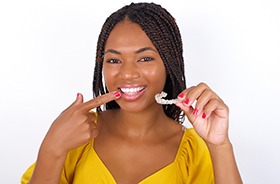 As your cosmetic dentist in Auburn, our team is ready and eager to help you find answers to all of your questions about Invisalign. Before you schedule your consultation with us, however, you may want to do some reading on your own to find out more about this treatment. To help you out, we have compiled answers to some Invisalign FAQs. Take a look, and make a note of anything you would like further explanation on — we want all of our patients to be well-informed before they commit to anything.
How Long Does Invisalign Take?
On average, Invisalign takes about 12 months. Your treatment time could be significantly longer or shorter than that; it depends primarily on the extent of your dental misalignment. Some relatively simple cases take just 6 months or so to correct, while more severe issues may require at least 18 months of treatment. During your consultation, we will be able to estimate how long you will have to wear Invisalign before you achieve your desired results.
Does Invisalign Hurt?
Invisalign in Auburn is designed to be as comfortable as possible. The aligners are constructed out of a thin plastic material, and their edges are smoothed out so they do not irritate the gums. There are no metal parts to cause sores on the cheeks or tongue.
With that being said, it is important to remember that the aligners apply consistent pressure to the teeth. Naturally, that can cause a degree of soreness and tenderness. To alleviate any discomfort, you can sip on cold water and take pain relievers as necessary. You can also try switching to each new aligner at night. Doing so allows you to sleep through the initial part of the adjustment period, when Invisalign discomfort is likely to be its greatest.
What Happens After Invisalign?
Once you work your way through all of your aligners, you will transition into the retention stage of treatment. That is to say, you will have to wear a retainer to prevent your teeth from drifting back toward their former positions. If you have a removable retainer, you should wear it full time at first (20 – 22 hours each day). Later, you may need to wear it only at night. Eventually, you might be required to use it for just a few nights each week.
What if My Invisalign Broke?
If an aligner has hairline fractures, you might be able to continue using it. Just be extra-cautious when taking it in and out of your mouth. If the damage is more severe, call our practice. We might advise you to switch to a new aligner a few days early. Alternatively, you may have to wear a former aligner while we order a replacement for the broken one. Do not try to repair a broken aligner with superglue or any other substance that is not meant to be used in the human mouth.