Dental Implants — Auburn, ME
Seamlessly Rebuild Missing Teeth
Over time, the loss of one or more teeth can negatively affect a person's life in various ways. They may struggle to eat their favorite foods properly, speak confidently, and even smile in photos without worrying about their appearance. At Willow Run Dental Association, we recommend dental implants as a state-of-the-art solution to tooth loss. If you would like to learn how dental implants may be able to benefit you, contact our Auburn, ME, dental office to schedule an initial consultation.
Why Choose Willow Run Dental Association For Dental Implants?
Entire Dental Implant Treatment Completed In-Office
Replace Any Number of Missing Teeth Permanently
Free Dental Implant Consultation & Flexible Financing Available
What Are Dental Implants?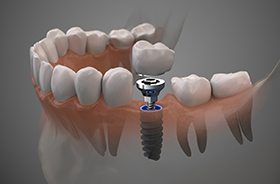 Natural teeth are composed of two parts: the visible crown and the hidden roots underneath. Traditional tooth loss solutions like dentures and dental bridges only replace the crowns of missing teeth. While this does restore some function, they leave a lot to be desired in terms of comfort, freedom, and longevity without a supporting root structure. That is where dental implants come in! They can seamlessly rebuild missing teeth from the roots up for unmatched results.
A dental implant is a small titanium post that replaces the root of a missing tooth. Depending on how many teeth you are missing, we can insert one or more dental implants directly into the jawbone. Thereafter, the dental implant bonds with the bone around it in a process called osseointegration to form a strong, lifelike foundation. After osseointegration, we will top the dental implant with a custom-made crown, bridge, or denture. The end result is a smile that looks, feels, and functions just like natural!
The 4 Step Dental Implant Process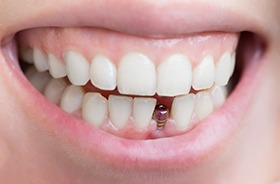 Dental implants take significantly more time to get than traditional dentures or dental bridges, but they are worth it! Many dental practices in our area have to refer patients to an outside specialist for the dental implant placement surgery. However, we are able to perform the entire implant treatment from start to finish right here in our office. Therefore, you will not have to worry about getting to know a new dental team or figuring out another practice's payment policies. After your implants are in place and have fused with the surrounding bone tissue for several months, you will come right back here to receive your final restorations.
Exactly how dental implants work in Auburn varies from case to case, but there are four treatment stages that most patients go through:
Initial Dental Implant Consultation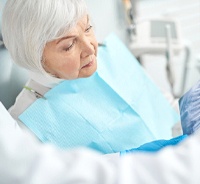 Our team will carefully examine your mouth and learn about your medical history. We may use advanced imaging technology to get a look at your oral structure beneath your gumline. Then, we will be able to determine if you are a candidate for dental implants right away or if you require some preliminary treatments, such as a bone graft or gum disease therapy. Once your mouth is ready to receive the implants, we will proceed with planning the rest of your treatment. Feel free to ask questions during your consultation — we want all of our patients to feel well-informed!
Dental Implant Surgery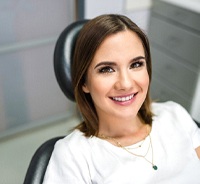 Sometime after your consultation, you will undergo a minimally invasive surgery, wherein small prosthetic tooth roots (the dental implants in Auburn) get inserted into the jawbone at precise, pre-planned positions. During the procedure, an expert creates small incisions in the gums before making space in the bone for the dental implants. After the implants are in place, the incisions are closed. Since we perform this part of the treatment right here in our office, you can enjoy the peace of mind that comes from working with the same team throughout your tooth replacement journey.
Dental Implant Osseointegration & Abutment Placement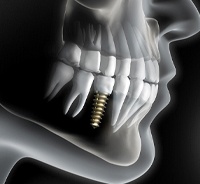 After the placement surgery, osseointegration gets underway. Osseointegration is the biological process that allows your jawbone to fuse with the dental implants. It enables them to act as sturdy, strong prosthetic tooth roots. Osseointegration typically takes at least a few months; the exact timeline will depend on your health and other factors.
Following osseointegration, you may undergo a second minor surgery. Your implants will be exposed, and healing caps will be placed on them. Later, you will receive abutments. Abutments are small connector pieces that keep implant restorations in place. (Some patients receive abutments at the same time as their initial surgery.)
Delivery of Dental Implant Restorations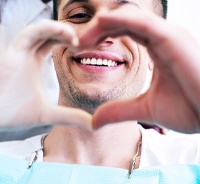 The final part of the process is restoration. Your implant dentist in Auburn will take detailed images and impressions of your mouth, then use those to design a custom crown, bridge, or denture. A laboratory will fabricate the restoration, and when it is ready, you will return to our office. After we verify that its fit and color are up to our high standards, we will secure it in your mouth. Then, you can go off and begin to enjoy all the benefits of your renewed smile!
Benefits of Dental Implants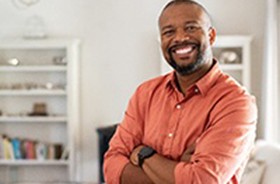 Dental implants are often regarded as the best tooth replacement solution that modern dentistry has to offer. More than five million of them are placed by dentists in the U.S. each year! But why are they so popular? Read on below to discover some of the most outstanding benefits of dental implants in Auburn. They may drastically improve your everyday quality of life, support your overall health, and serve you well for decades.
Day-to-Day Benefits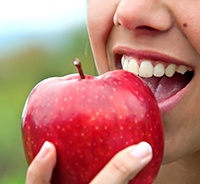 Some of the day-to-day benefits of dental implants include:
Look your best. Once dental implants are surgically placed beneath the gumline and restored with a crown, bridge, or denture, they become virtually indistinguishable from natural teeth. The restorations themselves are carefully designed to complement each patient's unique oral anatomy and facial aesthetics. Their color, shape, and size are all chosen with the greatest attention to detail.
Enjoy a comfortable fit. Dental implants feel very comfortable in the mouth. You may even feel like you have your natural teeth back!
Eat all your favorite foods. Some traditional types of tooth replacement require that you be extra careful when you eat certain foods. You might even have to avoid some foods altogether. That is because there is a risk that the prosthetic will slip out of place or become destabilized. However, because dental implants are anchored in the jawbone, they are extremely sturdy. You will not have to take special precautions when you are enjoying your favorite foods, whether you are munching on a crisp apple, indulging in a juicy steak, or snacking on popcorn during your family's movie night.
Health Benefits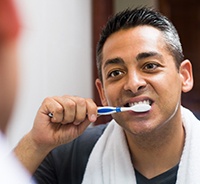 Dental implants in Auburn may benefit your health in various ways, including:
Jawbone preservation. Bone loss in the jaw is normal after tooth loss. Dental implants stimulate the jawbone and help to keep it healthy, strong, and whole.
Easy oral hygiene. Caring for dental implants is easy. In fact, you can treat them in almost the same way as you would treat your natural teeth.Your diligence in keeping them clean will reduce your risk of gum disease, which is associated with a number of serious systemic health problems.
No gum sores. Unlike traditional dentures, dental implants and their restorations are highly unlikely to cause any sores on your gums.
Preservation of natural teeth. Some patients opt for a traditional dental bridge instead of implants. However, bridges require that the teeth next to a gap be significantly filed down to fit beneath their crowns. Dental implants are self-supporting and usually allow the remaining natural teeth to remain intact.
Long-Term Benefits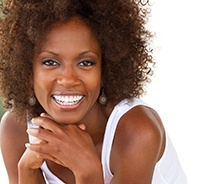 Long-term benefits of dental implants include:
Dental implants are designed to last a lifetime, so it is unlikely that you will ever have to worry about having your implant dentist in Auburn replace them.
Save money. Although dental implants present a significant upfront cost, their longevity and other benefits may actually make them a better monetary value than alternative treatment options.
Save time. Dental implants are usually hassle-free, which means you can spend less time caring for your mouth and more time doing the things you love.
Who Dental Implants Can Help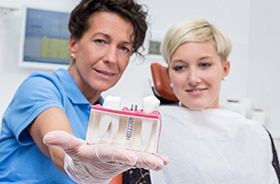 Dental implants in Auburn are a versatile treatment that is capable of addressing any level of tooth loss. Whether you are missing one tooth, a few teeth, or even all of your teeth, they may be ideal for you. When you visit us for your consultation, our team will carefully evaluate your oral health and determine whether you are a candidate for them (most people are). Then, we will design your personalized treatment plan and determine which type of restoration will be serve your needs.
Who Is a Good Candidate for Dental Implants?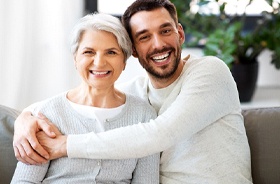 The vast majority of adults with missing teeth qualify for dental implants, either right away or after they complete some preliminary treatments. Before your dental implant dentist in Auburn is able to approve you for the procedure, you may need to meet the following criteria:
Fair overall health. Conditions like uncontrolled diabetes and severe immune disorders might interfere with your ability to heal after surgery, so you should be doing your best to manage your systemic wellness.
Good oral health. Gum disease increases the risk of dental implant failure. Some patients need gum disease therapy before they are able to replace their missing teeth.
A strong jawbone. Your jawbone must be thick enough and strong enough to support dental implants. If it is not currently strong enough, it may become so after a bone graft.
Good habits. Avoiding tobacco and sticking to an excellent oral hygiene routine increases the chances that your dental implants will thrive.
Missing 1 Tooth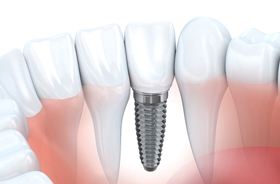 If you are missing just one tooth, we will likely insert just one dental implant into your jawbone. Later, after it bonds with the surrounding bone, we will restore it with a custom crown. This solution is superior to a traditional bridge because it does not usually require that any of the nearby teeth be modified. Plus, because dental implants mimic the structure of natural teeth, they feel and function almost exactly like the real thing. You might even forget that your implant is there!
Missing Multiple Teeth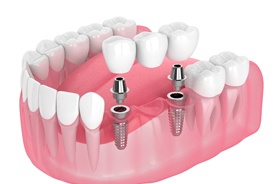 If you have two missing teeth in a row, you might need just one dental implant, along with a two-unit bridge, to fill in the gap. If you have three or more missing teeth in a row, we may place one implant at each end of the gap in order to support a multi-unit bridge.
What if your missing teeth are not consecutive? You might qualify for multiple single-tooth implants. Or we may determine that a partial denture is right for you. A partial denture can replace multiple teeth at different places throughout an arch with the support of as few dental implants as possible.
Missing All Teeth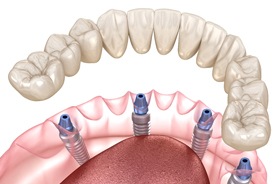 Patients who have lost all of their teeth throughout an arch usually qualify for implant dentures. There are different types of implant dentures, including removable ones that simply "snap" into place and ones that are permanently fixed in the mouth. You might need as few as two dental implants or as many as 4 – 6 or more per arch. We will carefully evaluate your needs and consider your preferences before we recommend the type of restoration that we believe is best for you.
Learn More About Implant Dentures
Understanding the Cost of Dental Implants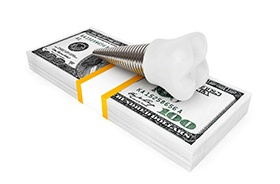 The cost of dental implants varies from patient to patient and depends on multiple factors, such as the number of implants needed and the nature of the restoration(s). When you visit us for your consultation, we will provide you with a personalized estimate for the cost of your treatment. We will also help you explore options for fitting your restored teeth into your budget. We are happy to assist with insurance, and we even offer a FREE initial consultation. Although dental implants present a significant cost, they are a worthwhile investment that could provide you with a lifetime of sound oral health.
Preliminary Treatments & Dental Implant Surgery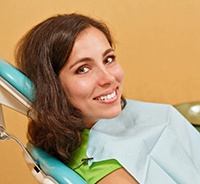 Some patients require a bone graft, gum disease therapy, tooth extractions, or other preliminary treatments before they qualify to receive dental implants in Auburn. Each of these procedures comes with its own fee.
Implant surgery has a separate cost, which depends on the number of implants being placed and the type of sedation used. Since we handle the surgery right here in our office, you will not have to worry about dealing with the pricing policies of an outside practice.
The Parts of Your Dental Implant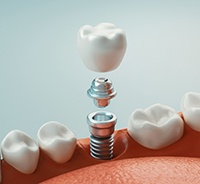 No two dental implant treatments are exactly alike. The type of restoration you receive, the company that manufactured your implants, and the materials used throughout your procedure all have a bearing on the overall cost of dental implants in Auburn. If more than one type of dental implant treatment might work for you, we will clearly explain the pros, cons, and cost of each of your options before you commit to anything.
How Dental Implants Can Save You Money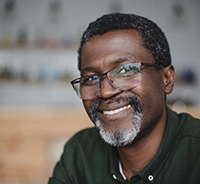 Some patients choose traditional tooth replacement options due to their attractively low cost. However, it is important to consider value as well as price. Traditional dentures and bridges may need to be replaced every 5 – 10 years or so. Dental implants, on the other hand, have the potential to last a lifetime. Also, since implants are low-maintenance and promote your oral health, you can save money by avoiding the need to buy special cleaning solutions, adhesives, and other accessories that are necessary with normal dentures.
Does My Dental Insurance Cover Dental Implants?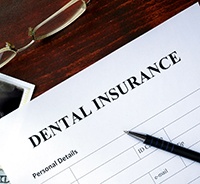 It is becoming more and more common for dental insurance to cover implants. You must check the details of your specific policy to see how it applies. If it does not cover the implants themselves, it is likely to cover your restoration or some of your preliminary treatments. Our team is used to working with many different types of insurance, and we will go above and beyond to make sure you are getting as much as possible out of your benefits.
Making Dental Implants Affordable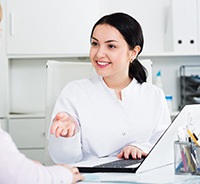 As your implant dentist in Auburn, we want to help you afford your treatment. That is why, in addition to assisting you with insurance, we offer other provisions that may make it easier for you to fit your new smile into your budget:
Free initial dental implant consultation
Low-interest or no-interest financing through CareCredit
Exclusive member savings through the Essential Dental plan
Would you like to learn more about the financial aspects of replacing your lost teeth? Give us a call today — we are eager to serve you!
Dental Implant Post-Op Instructions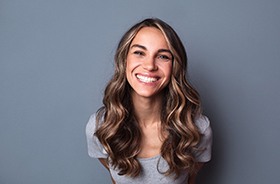 After your dental implant placement surgery, you will have to go through a healing period. Do not worry — most patients experience a smooth recovery. Below, you will find practical guidance for dental implant post-op care in Auburn. Of course, we encourage you to call us if you have any questions or concerns while you are healing from your surgery.
What to Do Directly After Dental Implant Surgery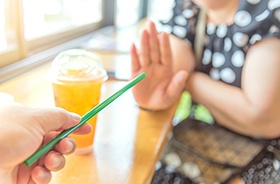 Blood clots should form at your surgical sites. They are an important part of your healing process, so you should take steps to protect them.
Do not spit. Instead, swallow excess saliva or use tissues to absorb it.
Do not use drinking straws or smoke. The suction action could dislodge the blood clots.
Do not touch your surgical sites. Touching them with your tongue or fingers could interfere with the formation of blood clots or dislodge them once they are in place.
Common Side Effects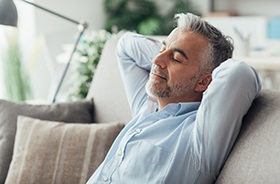 Common side effects after dental implant surgery include:
Intermittent bleeding. This can go on for several days. It is usually manageable with gauze and light pressure.
The swelling may last for a few days to a week or longer. Cold compresses can help to minimize it.
General discomfort. Taking pain medication and getting plenty of rest can help you to be as comfortable as possible.
If you experience any severe, prolonged, or unusual side effects, call your implant dentist in Auburn right away.
Diet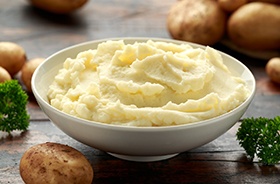 Immediately after your surgery, you should stick to a no-chew diet that can include things like yogurt, mashed potatoes, pudding, and even ice cream. Then, you can graduate to a fork-tender diet, which means you can enjoy a range of soft foods like meatloaf and non-crusty breads. When you feel well enough, you can resume fairly normal eating habits. However, it would be wise to remain cautious with hard and crunchy foods until your dental implant restorations are in place.
Health & Oral Hygiene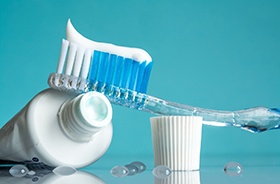 You can brush and floss starting the day after your surgery, but you should be extra cautious around your dental implants in Auburn. Rinsing with warm salter several times a day can relieve inflammation and fight bacterial buildup. If you have a prescription mouthwash, be sure to use it as advised by your dentist. If you use a nonprescription mouthwash, try to avoid products that have a high alcohol content.
What to Do After Your New Teeth Are Attached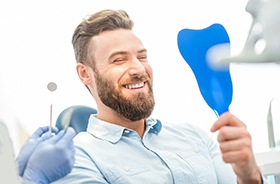 Your gums might be a little sensitive after you receive your restorations. However, you should not experience any significant bleeding or swelling. You should not need to take any downtime to recover. Excess saliva production is normal, but that should dissipate once you adapt to your new teeth.
Maintaining & Caring for Your Dental Implants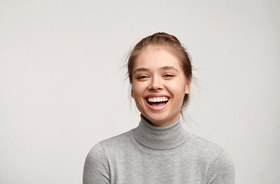 Your dental implants in Auburn have the potential to last indefinitely. For many people, their restored teeth last a lifetime! However, they can only endure that long if they receive proper maintenance. Below, we share some practical tips for proper dental implant care. A few simple precautions can help your new smile to thrive for many years to come.
Make Oral Hygiene a Priority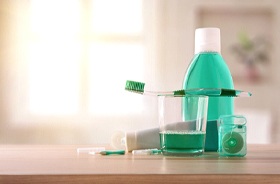 Proper oral hygiene can greatly reduce the risk that an infection will compromise your dental implants. To maintain a clean mouth, you should:
Brush thoroughly. Be sure to clean the backs of your teeth and the area along the gumline.
Floss daily. A water flosser or floss picks are moderately effective, but traditional string floss is usually best.
Follow hygiene instructions specific to your restoration. For example, you might need to remove your denture for proper cleaning.
Eat a Healthy Diet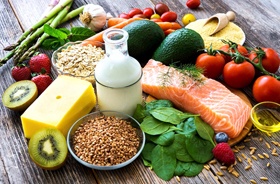 Dental implants can stand up to virtually any food, so you should feel free to eat all of your favorite treats. However, just like natural teeth, some foods are better for them than others. It is best to limit hard, sugary, and sticky foods because they might damage your restorations or contribute to harmful plaque buildup. Instead, try to eat a diet that is rich in nutrients that support oral health, including antioxidants and calcium.
Break Bad Habits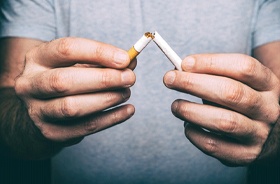 Some habits that could interfere with proper dental implant care in Auburn include:
Smoking and other forms of tobacco interfere with your body's healing process and greatly increases the risk of dental implant failure.
Chewing on hard objects. Biting on ice or chewing on pen caps can damage your restorations.
Using your teeth as a tool. The force involved in opening packages with your teeth could damage your restorations or your oral tissues.
Protect Your Dental Implants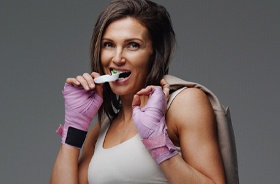 If you play a sport, even a non-contact sport, it would be wise to wear a mouthguard during games and practices. While an over-the-counter mouthguard provides a degree of protection, a custom one from a dentist is a more comfortable and more effective option.
If you often wake up with a sore jaw, you might be engaging in bruxism (teeth grinding) while you sleep. You should wear a custom nightguard at night to place a protective barrier between your upper and lower teeth.
Schedule Regular Dental Checkups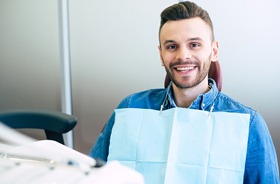 You should visit your implant dentist in Auburn at least twice a year for a preventive care appointment. During these visits, we will thoroughly examine your implants and your oral tissues. If we find any cause for concern, such as signs of infection or damage, we may be able to address the problem before it becomes serious and requires extensive treatment. We may also remove your restorations and clean around your implant abutments.
Dental Implant Failure & Salvage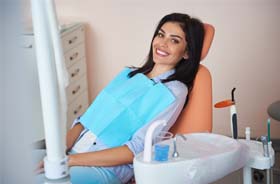 Dental implants are consistently successful — they thrive in over 95% of cases! However, there is always a small chance of dental implant failure, which may occur due to infection, trauma, or certain medical conditions. If you ever believe that something is amiss with your dental implants, call us right away. We will evaluate the problem and design an appropriate treatment plan. We will make every effort to preserve your restored smile.
Dental Implant FAQs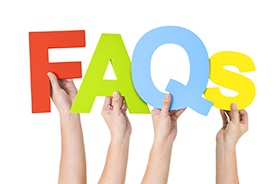 Are you interested in getting dental implants in Auburn? You have an exciting journey ahead of you! However, it is understandable if you would like more information before you schedule your consultation. Below, we have provided answers to some of the most common questions we get about this remarkable treatment. If you do not find the information you were hoping for, you are welcome to reach out to us so we can personally assist you.
How Long Do Dental Implants Last?
Dental implants usually last much longer than traditional dentures and bridges. In fact, they have the potential to last a lifetime if they receive proper care, and the restorations on top of them also have a long life expectancy. To help your restored teeth stand the test of time, you must be diligent about oral hygiene. Twice-daily brushing and once-daily flossing are both vital. Regular dental checkups are also key.
What Should I Do If My Dental Implant Feels Loose?
A loose dental implant indicates that you should call your implant dentist in Auburn to schedule an appointment as soon as you can. It is possible that the problem is related to your crown, bridge, or denture. However, it is also possible that you are at risk of experiencing a failed dental implant. When you visit us for care, we will carefully examine your mouth and recommend a treatment. We might be able to salvage your dental implant so you can continue to enjoy its many benefits.
How Long Does It Take to Recover from Dental Implant Surgery?
Most patients are able to resume their normal activities within a day or two after their surgery. However, you might need to take more time off of work if your job involves strenuous physical activity. You might experience some discomfort and bleeding for several days, but the soft tissue in your mouth should heal fairly quickly. The bone will take longer to recover. It can take up to six months for the dental implants to successfully bond with your jaw. If you have any questions or concerns while your mouth is on the mend, we encourage you to call us.
Can I Get Dental Implants If I Smoke?
Smoking does not automatically disqualify you from getting dental implants. We determine candidacy for the procedure on a case-by-case basis. However, it is important to keep in mind that smoking poses some significant risks for dental implants. It can drastically increase the chances of dental implant failure, slow down your healing process after surgery, and put you at risk of suffering from dry socket (dry socket is a condition where the blood clot gets dislodged from an implant site after surgery).
If you smoke, you should avoid doing so during the period immediately before and after your implant surgery. Of course, it would be better to quit smoking for good.