Dental Implants – Auburn, ME
SEAMLESSLY REBUILD MISSING TEETH
Over time, the loss of one or more natural teeth can negatively affect a person's life in various ways. They may struggle to eat their favorite foods properly, speak confidently, and even smile in photos without worrying about their appearance. At Willow Run Dental Association, we recommend dental implants as a state-of-the-art solution to tooth loss. If you would like to learn how dental implants may be able to benefit you, contact our Auburn, ME, dental office to schedule an initial consultation.
Benefits of Dental Implants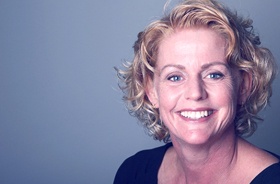 Some of the most outstanding benefits of dental implants include:
Total tooth replacement. Dental implants replace the roots of missing teeth. Restorations get attached to the implants to replace the visible portion of lost teeth. Other tooth replacement treatments only replace the part of the teeth above the gum line.
With proper care, a dental implant has the potential to last for several decades — perhaps even for a lifetime.
High success rate. Dental implants are successful in over 95 percent of cases.
Remarkable aesthetics. Dental implants and their restorations closely mimic both the structure and appearance of real dentition. In fact, onlookers are unlikely to see any difference between your artificial and natural teeth.
Sturdy function. Dental implants offer a bite force that is similar to that of natural teeth. They thus allow their owners to eat practically any food.
No damage to nearby teeth. Dental implants usually do not require that any nearby teeth be modified or extracted.
Learn More About Benefits of Dental Implants
Indications for Dental Implants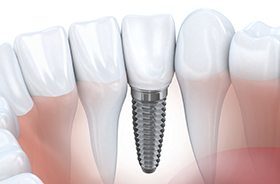 Dental implants may be a suitable treatment for you whether you are missing one tooth, a few teeth, or all of your teeth.
Missing a Single Tooth
Implant-retained dental crowns are highly recommended when restoring individual teeth/implants. Our dentists can anchor them between original teeth in a conservative fashion – their structures won't have to be significantly altered to accommodate the new addition, as they would with a traditional bridge. The placed implant will support and preserve the jawbone's continued health too.
Learn More About Single Tooth Implants
Missing Multiple Teeth
If the patient is missing multiple teeth that appeared next to one another, an implant-retained bridge can provide optimal coverage. Unlike traditional bridges, which required nearby healthy teeth to successfully anchor to, this more modern prosthetic is securely held in place through the continuing support of two implants. The implants are positioned on either side of the gap, providing a sturdy foundation that allows for full biting strength and prevents the gradual shifting of nearby teeth.
Learn More About Missing Multiple Teeth
Missing All Teeth
Contrary to popular belief, patients who have experienced extensive tooth loss may still be prime candidates for dental implants. Implant-retained dentures can be paired with a small number of strategic implants throughout the jaw for successful, cost-effective coverage. Depending on the patient's oral health and specific preferences, this custom-made prosthetic can be permanently fixed in place over the implants or kept removable in nature for added convenience.
Start to Finish Dental Implant Treatment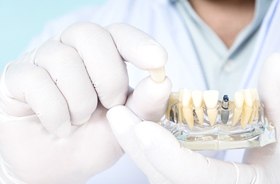 Many dental practices in our area have to refer patients to an outside specialist for the dental implant placement surgery. However, we are able to perform the entire implant treatment from start to finish right here in our office. We even have an extensively trained on-staff oral surgeon. Therefore, you will not have to worry about getting to know a new dental team or figuring out another practice's payment policies. After your implants are in place and ready to support your new teeth, you will come right back here to receive your final restorations.
Understanding the Cost of Dental Implants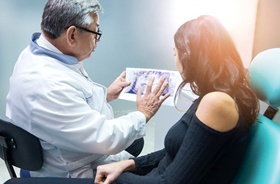 The cost of dental implants varies from patient to patient and depends on various factors, such as the number of implants needed and the nature of the restoration(s). When you visit us for your consultation, we will provide you with a personalized estimate for the cost of your treatment. We will also help you explore options for fitting your restored teeth into your budget. Although dental implants present a significant cost, they are a worthwhile investment that could provide you with a lifetime of sound oral health.