Children's Dentistry – Auburn, ME
Gentle, Compassionate Care for Young Smiles
Regular dental care is extremely important for children. During their formative years, they should adopt smile-friendly habits that will last time a lifetime. It is also during this period that they need a dentist's trained eye to spot any burgeoning problems with the development of their teeth and the surrounding structures. At Willow Run Dental Association, we understand the oral health needs of young ones and are proud to serve as a children's dentist in Auburn.
A Child's First Dental Appointment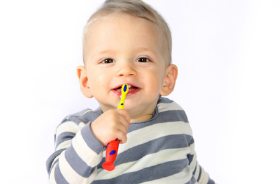 A baby should have their first dental appointment shortly after their first teeth come in, or by the time they are one year old. We often encourage parents to keep their child in their lap during the appointment to comfort the baby and help them stay still through the exam.
During this checkup, we examine the baby's teeth and gums and provide coaching for parents on how to care for the oral health of infants and toddlers. For example, we may discuss things such as safe teething practices and the dangers putting a child to bed with a bottle full of milk or juice.
Continuing Care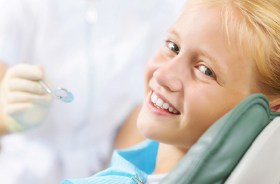 As young ones grow, their need for children's dentistry in Auburn does not diminish. In fact, everyone, including young kids, preteens, teenagers, and adults, should attend a routine dental appointment every six months. During a child's preventive checkups, we may:
Thoroughly clean the teeth and point out any areas where there is room for improvement in the child's oral hygiene routine.
Educate both parents and children on how to make choices that promote oral health. For example, we can offer tips on how to choose healthy snacks and help children understand the consequences of eating too much sugar.
Perform a visual examination of the teeth and gums, and take X-rays to check beneath the gum line for any problems with developing teeth. We use only digital X-rays in our office, which make them safe even for young children.
Make treatment recommendations to address any issues we find. If we notice early signs of decay, for example, we can fill in the cavities before they cause your child pain. On the other hand, if a child has misaligned teeth or other structural defects in their orofacial structures, we can refer your family to a local specialist who can help your young one's smile get on the right developmental track.
Suggest further preventive measures. Many children require fluoride treatments or dental sealants to prevent future dental problems.
Our Approach to Children's Dental Care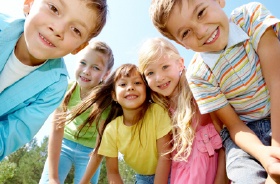 We understand that children may be a bit anxious or squirmy when they're visiting their dentist in Auburn, so we take extra care to help them feel at ease in our office. For example, we may set aside a bit of extra time for their appointments so they don't feel rushed or pressured. We also try to stir up enthusiasm for oral health through fun dental education. Our entire team, including the dentists and hygienists, strives to maintain a positive attitude that helps little ones relax. To learn more about how we can care for the oral health needs of your entire family, contact Willow Run Dental Association today.