Root Canal Therapy – Auburn, ME
Relief in Record Time
Root canal therapy is one of the most dreaded treatments in dentistry, but that is only because most people have misconceptions about what it is. In fact, root canal therapy is designed to relieve pain, not cause it. It is often necessary to save a damaged tooth from extraction and enable a patient to enjoy sound oral health. On this page, you will learn more about what root canal therapy is, why it is sometimes necessary, and how you may benefit from it.
3 Reasons You Might Need a Root Canal
There are many reasons why root canal therapy might become necessary. Three of the most common are:
Advanced decay. If a cavity becomes so deep that the bacteria causing the decay reaches the innermost portion of a tooth (the pulp), root canal therapy may be necessary to clean out the infected tissue.
Injury to a tooth may allow bacteria to sneak into a tooth's pulp, leading to the need for root canal therapy.
A dead tooth. A dead tooth no longer has blood flowing into it, usually due to an infection. Root canal therapy stops the infection and prevents it from spreading into nearby tissue.
What to Expect When Getting a Root Canal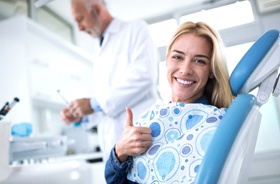 Our team places a great emphasis on patient comfort. Anesthesia, and perhaps sedation, will ensure that you feel little to nothing while your dentist is working. During the procedure, your dentist will use special instruments to clean out the infected tissue in the innermost chamber of your tooth. They will also remove the tooth's nerve. Then, they will fill in the tooth with a special material to help it maintain its structure. After your treatment, you may experience some soreness. However, you should feel much better in a relatively short period of time.
Benefits of Root Canal Therapy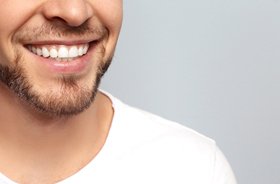 Root canal therapy offers numerous benefits, including:
It can prevent the need for a tooth extraction
Thanks to modern techniques, it is a comfortable procedure
It provides fast relief for painful toothaches
By stopping a dangers infection, root canal therapy helps to protect your overall health
Understanding the Cost of Root Canals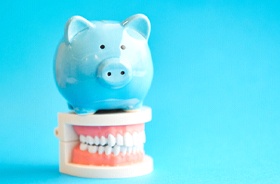 The cost of your root canal in Auburn depends on a few factors. Insurance, the extent of the procedure, and whether you opt for sedation can all have a bearing on your financial obligation. Our team will provide you with a candid cost estimate and assist you as you consider your payment options. We will do all we can to help you afford this restorative treatment.
Factors That Can Affect Root Canal Cost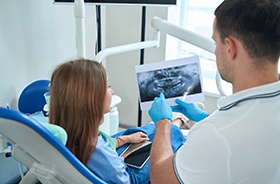 Some factors that can have a bearing on the cost of root canal therapy include:
The type and location of the tooth. Generally speaking, molars are more complex to treat than other teeth. They therefore incur higher fees.
The complexity of the case. We can handle most root canal treatments right here in our office. In some complex cases, though, we refer patients to an outside specialist, who may have a pricing structure quite different from our own.
Additional services. Most patients require a crown after root canal therapy. Naturally, this can add to the total cost of care.
Is It Cheaper to Pull My Tooth?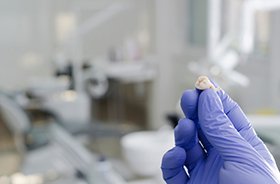 You may have the option to get your damaged tooth removed rather than treated with root canal therapy. An extraction costs less upfront. However, it is important that you also consider long-term expenses. After tooth removal, it is important to get the tooth replaced. Otherwise, you may end up with serious dental problems in the future. The price of an extraction, combined with that of tooth replacement, can be quite high. It is often more affordable to get root canal therapy and avoid the need for an extraction altogether. Plus, preserving your natural tooth will ultimately be better for your long-term oral health.
Does Dental Insurance Cover Root Canals?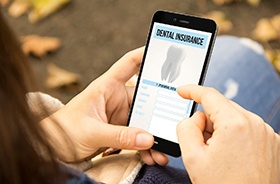 In most instances, yes, dental insurance covers root canal therapy. Many plans classify it as a major procedure, meaning that around 50% of its cost may be covered, up to the amount of a plan's annual maximum. However, some plans consider it to be a minor procedure, so you might get up to 80% coverage for it. Our practice accepts many forms of dental insurance, and we will be happy to help you navigate and maximize your benefits.
Other Options for Making Root Canal Therapy Affordable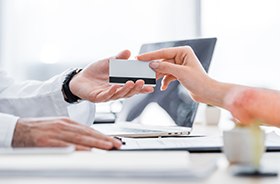 Here are a few additional provisions that may make it easier for you to afford root canal therapy:
CareCredit financing. CareCredit is a third-party lender that provides low-interest and no-interest payment plans for dental and medical services. Most patients are approved for credit after a quick and easy application process.
Essential Dental Plan. This discount plan provides reduced fees on most of the services we offer.
If you need root canal therapy, do not delay your treatment. Get in touch with us so we can help you with every aspect of your care, including its financial side. As your emergency dentist in Auburn, we want you to be able to enjoy a healthy smile without breaking the bank.
Root Canal FAQs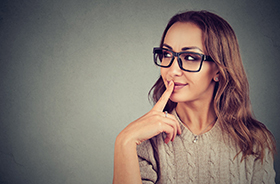 We understand that many patients experience a degree of anxiety before they undergo a root canal in Auburn. Having more information about the procedure may help to put your mind at ease. To assist you, we have put together the following list of FAQs. If you do not see the answers to your specific questions, feel free to reach out to us directly. We want you to feel confident about your treatment decisions.
How Long Does It Take to Recover from a Root Canal?
Each patient is unique, so some people heal more quickly than others. Generally speaking, however, most individuals are able to return to work or school the day after their procedure. If you have a physically demanding job, it may be wise to take 2 – 3 days off so you do not overtax your body while it is on the mend.
Most patients experience soreness for several days following their appointment. Getting enough rest, taking over-the-counter pain medications, and consuming only soft foods can help to make you as comfortable as possible.
If you experience any severe pain or other unusual symptoms during your recovery, call your dentist in Auburn right away.
How Long Do Root Canals Last?
The vast majority of root canals provide results that endure for many years. In fact, it is not unusual for a treated tooth to provide a lifetime of reliable function. Of course, the longevity of your treatment will depend on a few factors, such as the complexity of the original case and how well you care for your mouth. For example, you should always stick to a good oral hygiene routine and do your best to attend a checkup and cleaning every six months.
What Happens If You Wait Too Long for a Root Canal?
A unique feature of teeth is that they cannot heal themselves. Therefore, any problems that go unaddressed are likely to grow worse with time. You should schedule your root canal therapy for as soon as possible after your dentist recommends it.
Unnecessarily postponing treatment can subject you to a prolonged toothache. It may also lead to the tooth dying altogether. In some cases, the damage can become so bad that the tooth can no longer be preserved and must be extracted.
Are Root Canals Safe?
You might have heard some rumors saying that root canal therapy is unsafe. Some people claim that it can increase the risk of cancer and other serious illnesses. However, there is no scientific evidence to back up such wild accusations. In fact, most patients who undergo root canal therapy enjoy an improved quality of life.
Of course, that is not to say that the treatment is 100% risk-free. Like any medical procedure, there is a very small chance that it can cause complications. If you have questions about this aspect of root canal treatment, ask your dentist.