Root Canal Therapy – Auburn, ME
Relief in Record Time
Root canal therapy is one of the most dreaded treatments in dentistry, but that is only because most people have misconceptions about what it is. In fact, root canal therapy is designed to relieve pain, not cause it. It is often necessary to save a damaged tooth from extraction and enable a patient to enjoy sound oral health. On this page, you will learn more about what root canal therapy is, why it is sometimes necessary, and how you may benefit from it.
3 Reasons You Might Need a Root Canal
There are many reasons why root canal therapy might become necessary. Three of the most common are:
Advanced decay. If a cavity becomes so deep that the bacteria causing the decay reaches the innermost portion of a tooth (the pulp), root canal therapy may be necessary to clean out the infected tissue.
Injury to a tooth may allow bacteria to sneak into a tooth's pulp, leading to the need for root canal therapy.
A dead tooth. A dead tooth no longer has blood flowing into it, usually due to an infection. Root canal therapy stops the infection and prevents it from spreading into nearby tissue.
What to Expect When Getting a Root Canal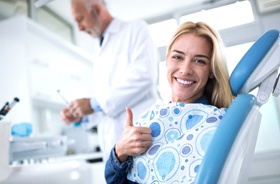 Our team places a great emphasis on patient comfort. Anesthesia, and perhaps sedation, will ensure that you feel little to nothing while your dentist is working. During the procedure, your dentist will use special instruments to clean out the infected tissue in the innermost chamber of your tooth. They will also remove the tooth's nerve. Then, they will fill in the tooth with a special material to help it maintain its structure. After your treatment, you may experience some soreness. However, you should feel much better in a relatively short period of time.
Benefits of Root Canal Therapy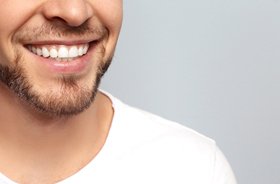 Root canal therapy offers numerous benefits, including:
It can prevent the need for a tooth extraction
Thanks to modern techniques, it is a comfortable procedure
It provides fast relief for painful toothaches
By stopping a dangers infection, root canal therapy helps to protect your overall health
Understanding the Cost of Root Canal Therapy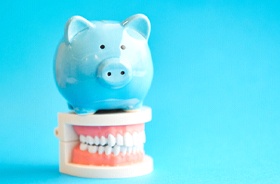 The cost of your root canal therapy will depend on a few factors. Insurance, the extent of the procedure, and whether you opt for sedation can all have a bearing on your financial obligation. Some patients opt for a tooth extraction instead of root canal therapy because an extraction costs less upfront. However, a root canal is a better long-term value because it preserves your natural tooth and spares you from having to pay for tooth replacement in the future.
Do you suspect that you need root canal therapy? Contact us right away to schedule an emergency consultation. We are ready to help you find relief from your tooth pain!