Direct Bonding – Auburn, ME
A Simple Way to Reshape Your Teeth
Do minor aesthetic flaws in your teeth cause you to hold back from smiling? If so, you are far from alone. Countless millions of people wish their teeth were brighter, bigger, or straighter. At Willow Run Dental Association, we offer a number of services that can help you achieve your goals for your smile. One of those services is direct bonding, which is sometimes referred to as dental bonding. Read more about this treatment below, and get in touch with us when you are ready to schedule your cosmetic consultation.
What Is Direct Bonding?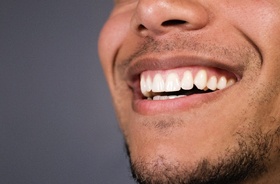 During the direct bonding procedure, we mold a tooth-colored composite resin over the tooth. The material we use is the same one that we use for tooth-colored fillings. It is both biocompatible and aesthetically pleasing. We shape the resin in a way that hides the tooth's cosmetic flaws, such as chips, cracks, and stains. We can even use it to close small gaps between the teeth or make the teeth look longer.
How Does Direct Bonding Work?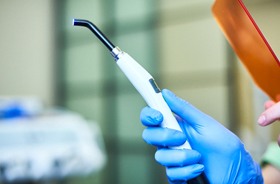 One of the first things we do during the procedure is slightly roughen up the tooth's surface and apply a conditioning liquid. These steps help to ensure that the resin will be able to adhere well to the enamel. Then, we apply the resin, which we will make sure is shade-matched to the surrounding teeth. Once the resin is in its desired shape, we use a special curing light to harden it. Finally, we polish the resin and make any final adjustments to its shape.
The direct bonding process is very comfortable; we usually do not need to use local anesthesia for it. It is also quick; depending on how many teeth we are working on, the entire procedure may take less than an hour.
Benefits of Direct Bonding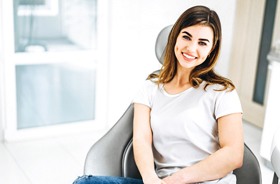 Benefits of direct bonding include:
Unlike more extensive cosmetic procedures, direct bonding can usually be completed in a single appointment.
Minimal tooth prep. We do not need to make any significant modifications to a tooth's structure in order to apply the bonding material.
Natural-looking results. We take great care to ensure that your results meet or exceed your expectations.
Direct bonding is an excellent cosmetic option for patients who are concerned about costs; its price is lower than that of porcelain veneers.
If you care well for your bonding, it may last for several years.
Is Direct Bonding Right for Me?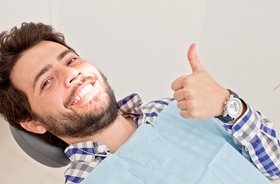 Whether dental bonding is right for you depends on a number of factors. We usually recommend it for patients who have just a few teeth that they would like to makeover. If you are interested in a total smile transformation, or you want your results to last for a decade or longer, porcelain veneers might be a better choice for you. When you visit us for your consultation, your dentist will thoroughly explain your treatment options and help you to settle on one that fits your circumstances, preferences, and budget.