Tooth Extractions – Auburn, ME
From Primary Teeth to Wisdom Teeth, Our Team is Ready to Help
As dentists, our goal is to help patients save their natural teeth. However, there are many reasons a tooth extraction might be a viable treatment option. In these cases, our team is ready, willing and able to make these procedures as easy and predictable as possible. We start by thoroughly explaining the treatment plan, and we make sure patient comfort is at the core of everything we do. Whether a patient needs to have a single tooth or all teeth removed, it is important to understand as much as possible before beginning.
Reasons for Tooth Extractions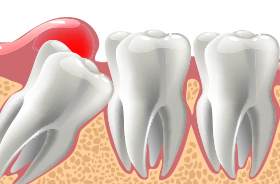 There are a number of reasons why a tooth extraction might be the best treatment option:
Severe decay. Sometimes, a cavity is so large that a filling, inlay, onlay, or crown would not be able to adequately restore the strength and function of the natural tooth.
Severe damage. If a tooth is fractured to a point beyond repair, extraction is often the best option. This is especially true when a fracture goes below the gum line.
Straight teeth are very important to oral health, and many people undergo orthodontic treatment to achieve this goal. Extractions are often an important part of orthodontics and are used to make room for other teeth to move into more optimal positions.
Periodontal Disease. Advanced gum disease can compromise a tooth's base of support and cause it to become so loose that extraction is the best option.
In some cases, a tooth gets stuck "under" other, adjacent teeth and is not able to fully erupt from the gum line. Its poor positioning endangers the tooth itself and the teeth around it. This is most often found with wisdom teeth.
The Extraction Procedure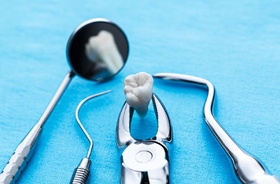 In general, there are two types of tooth extractions, and the extraction procedure related to each is different.
The first is called a simple extraction. These are most common with teeth in the front of your mouth and can often be completed without any work under the gum line. In these cases, we usually numb the area around the tooth being extracted. Then, we use gentle force to remove it from its socket. You may feel a slight tug, but there is rarely any significant pain.
The second type of tooth removal is a surgical extraction. As its name implies, surgical extractions are more complex and may require the involvement of an oral surgeon. We may utilize IV sedation or general anesthesia, depending on the complexity and number of teeth to be removed. Also, these cases almost always require more force to remove the tooth along with work beneath the gum line.
Regardless of which type of extraction is recommended, clinical excellence and patient comfort guide our efforts. Our goal is for the procedure to be over before you even realize we started. As mentioned, we offer sedation for patients requiring surgical extractions and for those who suffer from dental anxiety. Of course, we welcome the opportunity to answer all your questions and to alleviate any concerns before we begin any extraction.
After an Extraction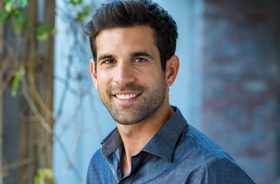 The soft tissue in the mouth heals fairly quickly after a tooth extraction. Recovery from simple extractions can be as quick as 1 to 2 days. Surgical extractions can take up to a week. In either case, there are some important steps that should be followed to minimize complications and to promote healing:
Avoid tobacco. Cigarettes and chewing tobacco can slow down healing time and increase the risk of infection.
Do not use straws. The suction action increases the risk of a dry socket. This is a rare but painful complication where the natural blood clot at an extraction site gets dislodged.
Eat soft foods. Applesauce, pudding, and soup are all great choices. Also, it is perfectly fine to enjoy an extra scoop of ice cream. Hard, sticky foods and those requiring a lot of chewing should be avoided until the extraction site is fully healed.
No Heavy Exercise. It is best to stay away from the gym for a few days and to spend time with a good book or favorite movie.
Ask Questions. It is a new process, and things may feel a little funny. However, it is always best to ask questions and to address concerns before they become problems.