Corrective Jaw Surgery – Auburn, ME
A Healthier Jaw Leads to a Healthier You
Defects in the jaw can lead to a broad range of symptoms, including difficulties with eating, speaking, and chewing. TMJ disorder and obstructive sleep apnea are also common consequences of a jaw that is not working properly. On this page, you will learn more about this type of procedure and how it may be able to benefit you.
What Is Corrective Jaw Surgery?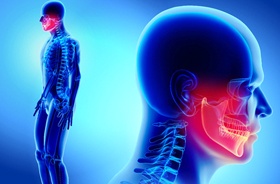 Corrective jaw surgery, also known as orthognathic surgery, is any surgical procedure that aims to correct deficiencies in the jaw's function and form. It usually works alongside orthodontic treatment to achieve optimal results.
How Does the Treatment Work?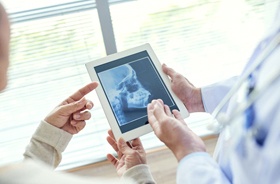 The treatment begins with a consultation. We will examine your teeth and jaw, talk to you about your symptoms, and perhaps order some X-rays or other images. Using the data from your consultation, he can begin to plan your treatment. Because braces are often necessary before and after corrective jaw surgery, it is possible that you will be referred to an orthodontist or a general dentist who offers braces.
We make efforts to ensure that our patients are comfortable during any procedure we perform. After your surgery, it is important that you follow postoperative instructions to make your recovery as smooth as possible.
Do I Need Corrective Jaw Surgery?
Some indications that you could benefit from corrective jaw surgery include:
Difficulty chewing or biting food
Difficulty swallowing
Chronic jaw or jaw joint (TMJ) pain and headaches
Excessive wear of the teeth
Open bite (space between the front upper and lower teeth when the mouth is closed)
Unbalanced facial appearance from the front or side
Traumatic facial injury
Birth defects
Receding lower jaw and chin
Protruding jaw
Inability to make the lips meet without straining
Chronic mouth breathing
Obstructive sleep apnea (breathing problems when sleeping, including snoring)
Benefits of Corrective Jaw Surgery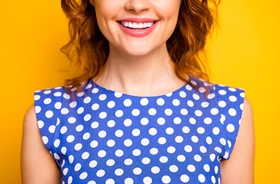 Corrective jaw surgery offers many potential benefits, including:
Improved ability to speak clearly
Easier, more efficient chewing
Improved sleep quality (the surgery may even eliminate obstructive sleep apnea)
A lower risk of dental health problems, such as cavities and excess wear on the teeth
Improved facial appearance
Reduced pain from TMJ dysfunction
Fewer headaches
Heightened confidence
Cost of Corrective Jaw Surgery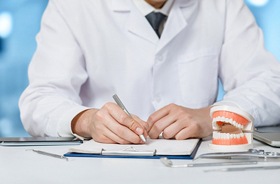 The cost of your jaw surgery will depend on a few factors, including the exact nature of your procedure, the type of sedation used, and your insurance coverage. Dental insurance does not cover this type of treatment. However, your medical insurance might help to mitigate its cost if the surgery is deemed necessary for your health. Our team will help you explore how your policy applies to your recommended procedure. We can also help you apply for financing if necessary.
Would you like to learn more about corrective jaw surgery? Contact Willow Run Dental Association today to schedule your consultation.