New Patients
Welcome to Willow Run Dental Association! Have you already scheduled a first appointment at our Auburn, ME dental office location, or are you considering doing so in the near future? We look forward to helping you explore your particular dental needs and achieve a healthier, stronger smile. Before this first visit, we do ask that you take a few minutes to read the following information. This will help you know what to expect throughout the appointment and prevent any unexpected surprises. If you have any questions or concerns, don't hesitate to contact us.
Your First Visit
When you arrive for your first appointment, our team has one primary goal in mind: to gain a comprehensive understanding of your current oral health, any concerns that need to be addressed, and any specific goals you have in mind for the future. A visual examination and digital X-rays will shed much-needed light on these topics, followed by an in-depth discussion regarding the findings and the creation of a personalized treatment plan. We want you to leave our dental office feeling confident and secure in your smile's future!
Patient Forms
Prior to your appointment, please complete these new patient forms.
Dental Insurance
We understand that many of our patients have dental insurance, and our knowledgeable team members will be happy to help you navigate your unique coverage. We will make sure everything you need to know is very clear – what is covered, what isn't covered, and how exactly we can maximize your benefits to their fullest extent. We'll even personally file claims on your behalf in order to make this process as stress-free as it can possibly be. If you'd like to learn more, you are always welcome to contact us here in Auburn.
Essential Dental Plan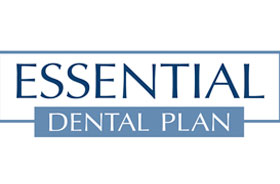 The Essential Dental Plan is an excellent option for patients without insurance to easily make their family's dental care more affordable. For just one low annual fee, you'll gain access to a variety of completely covered and significantly discounted services, ranging from basic exams and cleanings to much more. Better yet, once you sign up, you won't have to deal with any deductibles, waiting periods, monthly premiums, or annual maximums. To learn more about the plan and sign up today, click on the link below.
Sign Up For the Essential Dental Plan
Dental Financing
If you don't currently have dental insurance, affordable financing can also be arranged through CareCredit. This trusted third-party company offers several different lengths of payment plans, all of which come with very little or even NO interest attached. They can also be used to manage the overall cost of purely cosmetic treatment, which falls outside of the scope of dental insurance coverage regardless. To see if you qualify, please complete an application at the link below:
New Patient Offers
If you are new to Willow Run Dental Association, we invite you to take advantage of our offers at the link below. Visiting an unfamiliar oral healthcare practice can be a nerve-racking experience at first, which is why our dentists are happy to help make the process more enjoyable by offering valuable discounts and free services to those in need. When calling to schedule your visit, make sure to mention the specific offer you're interested in to the team member. We look forward to meeting you soon!