Oral Surgery – Auburn, ME
Discover a Healthier, More Functional Smile
Although the prospect of oral surgery in Auburn may make you a little uneasy, it's really nothing to be afraid of. When you entrust your smile to a qualified doctor, there is very little risk that your procedure will be anything but smooth sailing. Our team works to carry out even complex surgeries in a manner that is as comfortable and stress-free as possible. A few of the procedures that we are able to perform include:
Dental Implant Placement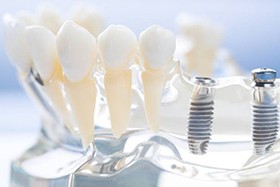 Many doctors and dentists agree that dental implants are the best way to replace missing teeth. If you wish to experience all of the benefits of this treatment, one of the first steps on your journey to a restore smile is the implant placement surgery.
After we examine your mouth and reviews some imaging data, we will plan your surgery. During the actual procedure, we create a small incision in your gums. Then, we place each implant and closes the incision. Thanks to anesthesia, sedation, and the doctor's expert touch, you can expect not to feel anything throughout your surgery.
Tooth Extractions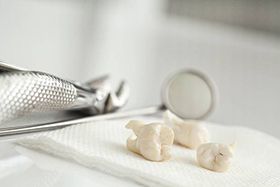 Our team tries to save damaged or decayed teeth from extraction, but sometimes removing a suffering tooth is the best way to end a patient's pain and preserve their oral health. Extractions may also be necessary if there is overcrowding in your mouth or if some teeth have become loose due to gum disease.
Many extractions are fairly simple. We just numb the area around the tooth and gently remove it. In other instances, such as when a tooth is impacted (stuck beneath the gum line), extracting it requires surgical intervention.
Learn More about Tooth Extractions
Wisdom Tooth Extractions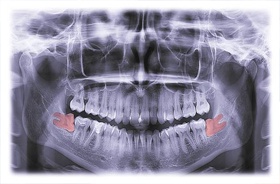 Many people's mouths are too small to accommodate their wisdom teeth. Therefore, these third molars may cause overcrowding, misalignment, and an increased risk of infection. Oftentimes, extracting the wisdom teeth is the best way to protect a patient's oral health.
During the extraction process, we'll make sure the area is numb and perhaps even sedate you. Then, we will remove the teeth.
Learn More about Wisdom Tooth Extractions
Corrective Jaw Surgery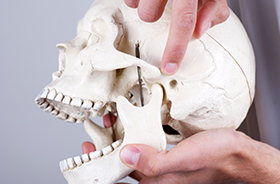 When trauma, a developmental defect, or other factors affect the jaw's well-being, the result can be problems with eating, speaking, and breathing. TMJ disorder and excess wear and tear on the teeth may also occur. Correcting and preventing such issues may be possible via jaw surgery. After evaluating your unique circumstances, we will plan a procedure with the goal of helping all of your orofacial structures to function harmoniously.
Do you believe you could benefit from the attention of an oral surgeon in Auburn? Contact Willow Run Dental Association to learn more about how our team can help you.