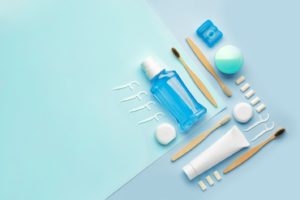 Is your first Invisalign appointment quickly approaching? You are likely excited about the journey ahead of you. Still, you may wonder how you can get ready for what lies ahead. To help you prepare for Invisalign in Auburn, this blog post offers some practical tips. Applying them can get your treatment off to a great start!
#1. Adjust Your Brushing Habits
For most people, twice-daily brushing is adequate for them to maintain a clean and healthy mouth. Invisalign patients, however, should brush more often — following every meal, in fact. It would be wise to start establishing this habit right now. Doing so will make it easier to adapt to your new oral hygiene routine once you start wearing your aligners. Getting a jump on your new habit will be especially helpful when you are away from home — for example, when you eat in a restaurant or take a lunch break at work.
#2. Cut Back on Snacks
Snacking between meals is not good for oral health in general, but cutting back on this habit is especially important for people who use Invisalign. That is because you should wear your aligners for 20 – 22 hours each day, taking them out only when you eat and clean your mouth. Frequent snacking could significantly cut into your wear time. Eating balanced meals with plenty of protein and healthy fat can help you to stay satiated throughout the day.
#3. Buy All the Necessary Supplies
When you start your Invisalign treatment, you will receive a kit with a few basic tools that you will need while you are using your aligners. However, there are some things you may need to purchase on your own. For example, you might want to buy a small appliance to make it easier to remove your aligners. You might also choose to pick up some over the counter pain relievers (it is common to experience oral soreness when getting started with Invisalign).
#4. Put Together a Dental Hygiene Kit
As noted earlier, you will need to brush your teeth after each meal. To make this easier, put together a small travel kit that contains your oral hygiene supplies. It should include a toothbrush, floss, and fluoridated toothpaste. You might also want to throw in a mini bottle of mouthwash.
#5. Figure Out the Financials
For most patients, Invisalign costs at least a few thousand dollars. You can pay for it upfront if you choose, but other options are available. For example, you might qualify for financing through CareCredit. It is also worth asking your insurance company if they cover clear aligners. Knowing about your payment options ahead of time can ensure that Invisalign does not place too much financial stress on you.
Invisalign treatment can be an exciting journey. Use the above tips to prepare for the road ahead.
Meet the Practice
The highly skilled team at Willow Run Dental Association is proud to offer Invisalign and a range of other treatments. If you are interested in straightening your teeth, we would be pleased to help you prepare for Invisalign. Contact us at 207-352-2825 to ask questions or schedule a consultation.