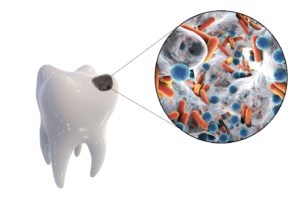 Tooth pain is a common symptom. Many people dismiss it as a mere annoyance until it becomes so severe that it is impossible to ignore. But is a toothache actually a dental emergency that requires immediate attention? In many cases, yes. This blog post discusses why you should seek treatment as soon as possible for tooth pain and shares some tips for minimizing damage to your oral health.
A Toothache Can Signal a Serious Problem
A toothache occurs when something irritates the nerve inside a tooth. That "something" could be any number of factors, a few of which are not a big deal. For example, sinus pressure may cause your teeth to ache, and that is usually not a cause for major concern. Thin tooth enamel can also cause intermittent discomfort. In many cases, however, a toothache signals a much more significant issue — one that requires prompt professional care. You may have a cavity, infection, or otherwise significantly damaged tooth.
What If You Do Not Seek Treatment?
Did you know that teeth are the only part of the human body that cannot self-heal? Therefore, ignoring signs of decay, infection, or damage will not make the problem go away. Rather, delays allow the issue to get worse. For example, what begins as a small cavity could easily become so deep and large that you suffer from excruciating pain. What could have been fixed with something as simple as a basic filling can now call for the need for root canal therapy or an extraction. Such procedures tend to cost much more than basic fillings.
Putting off treatment might even endanger your overall health. An infection in a tooth can spread throughout the body and might cause you to become seriously ill. A few people have even died from untreated tooth infections.
How to Handle a Toothache
As soon as you begin to experience tooth pain, call your dentist. Describe your pain, and they will give you guidance on your next steps. They may urge you to schedule an emergency appointment. In the meantime, there might be some things you can do to minimize your pain:
Use a cold compress on the side of your face to manage any swelling.
Take over the counter pain relievers as necessary. However, do not place aspirin directly on the gums.
Try to avoid chewing with the aching tooth.
Minimize your intake of extremely hot, cold, or acidic foods.
Be very gentle when you are brushing and flossing around the tooth.
A toothache is often a dental emergency! Promptly seeking care can preserve your oral health, save you money, and support your overall well-being.
Meet the Practice
The talented, experienced dentists at Willow Run Dental Association are often able to see emergency patients on a same-day basis. They aim to get patients out of pain as quickly as possible and support their long-term oral health. If you are concerned about a toothache or other dental problem, our practice would be happy to serve you. Contact us at 207-352-2825.